UX/UI Design
Wait, you're a writer, right?
Well as a graduate of UX design at General Assembly, as well leading creative projects for several companies, I am well-versed in UX strategy and possess a keen eye for visual design. I'm fluent in:
And work primarily with these platforms:
Shopify

Squarespace

Wordpress
So am I UX designer or writer? Well, the short answer is both. I think the best creatives can wear multiple hats, and what I've found is that to truly thrive and succeed in this space, I needed the ability to do both.
For a little more about my decision to tackle UX design, please see my Medium article Why I'm Making the Transition from Copywriting to UX Design
Designing Grab's UX
The Brief
Grab, the leading car-riding app in Southeast Asia, is introducing a new payment system called GrabPay, in a partnership with Moca. Providing the current introductory UI, they have seen a low click-through rate due to what they believe is a poor UI and confusing terminology. They asked me to redesign the layout to increase engagement, and conversions to add payment details.
The introductory screen is a set up to verify some bank information with the user's institution, and there was a disclaimer the client wanted to make sure to include about any leftover Grab balance.
Approach
Remove unnecessary cluttered language and focus on the benefits. I advocated that the introductory screen should be used as an opportunity to get the user excited, and if they had any more concerns about privacy, security or other, we can always provide links in the following screen.
1st design
Focusing on a clean call to action button and simplified visual structure, I designed the layout to be read more vertically. Used icons to highlight benefits and made the focus points stick out with Grab branded colors.
Final result
Simplified visuals even further and ruthlessly cut out any unneeded copy. The simpler text makes it easier to localize in various languages, and offers the user immediate reasons why they should activate this service. The new design was well received by the design team.
After
amazon storefront redesign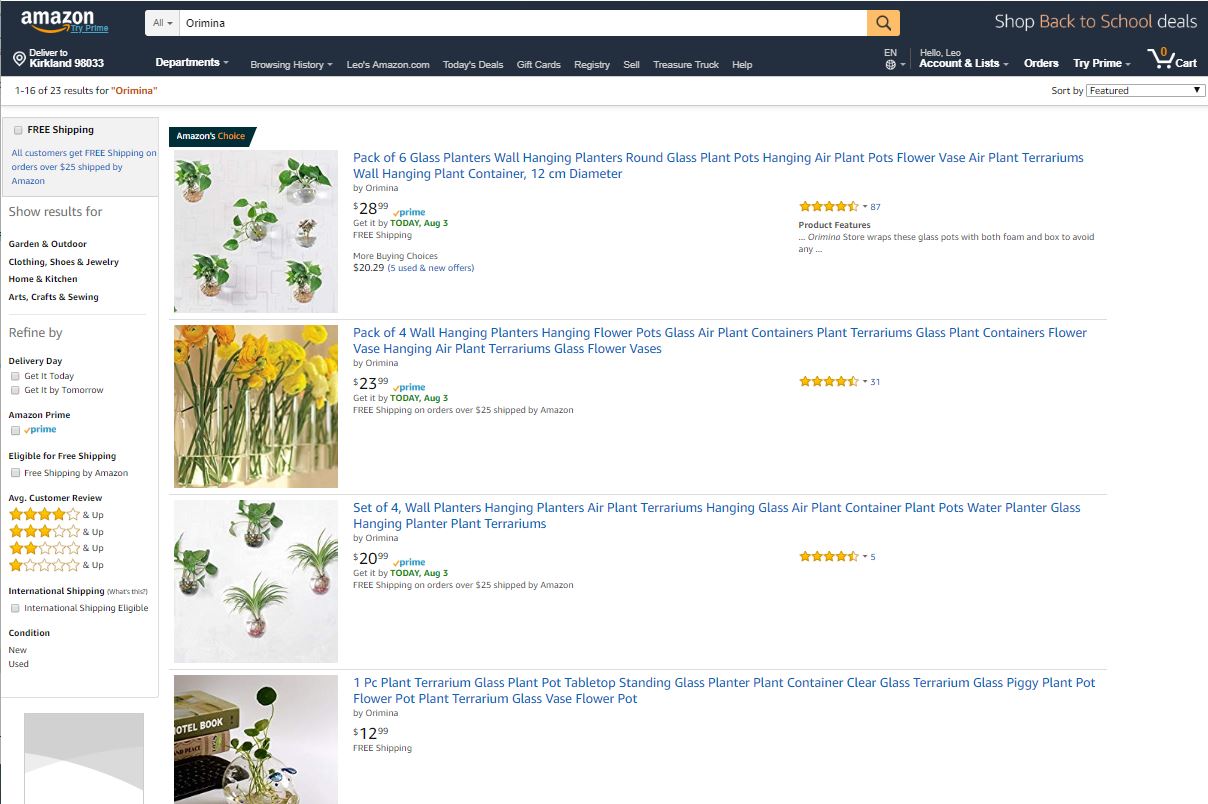 problem: A standard layout will get you standard results
Not inspiring, no brand story, too product focused. All these things made for a poor user experience when navigating to our Amazon storefront page. While many companies use this same, basic layout, a well-planned, well-navigated brand page is better way to optimize conversions and drive users to your products.
Redesign
Approach
The first thing I wanted to focus on was the brand story. I wanted our users to know that we weren't just some faceless manufacturer on the other side of the world, we were a local, American based company that has a belief in our mission. Additionally, use negative white space and clean images to guide the user through an enjoyable experience.
Next, I wanted to improve the navigation, and use a strategic Information architecture (IA) to point users in the right place to find out products. Ordered by room and product type, this easy to use navigation bar increased sales.
Result
The MyGift Amazon storefront went from an average of $2,200 conversions per month (in 2017) to $47,175.90 in October 2018 alone.
Total YTD sales from the storefront alone: $142,456.19


MG Gear REDESIGN
MG Gear is a practical, affordable backpack line that carries a wide array of packs for the younger crowd. Sold typically in bulk, they wanted the focus to remain on the backpack with a simpler design.
Tools used: Photoshop, Sketch, Squarespace
Busy screen. Product dump instead of clear navigation.
Reduced clutter. Better navigation. More clear CTA.
Design Process
While better imagery and better use of whitespace is the start-It's not enough to simply make it look prettier. It's about telling your brand story as quickly and succinctly as possible.
CONTENT STRATEGY
Rather than repeating the same information you might see anywhere else for other backpack suppliers, I created new content with a more friendly, conversational tone of voice. Introduced benefits of purchasing with MG Gear, and provided more information about the company. I also targeted frequently asked search queries for SEO purposes.
Result: 238% organic traffic increase year over year